Remove stains quickly and effectively!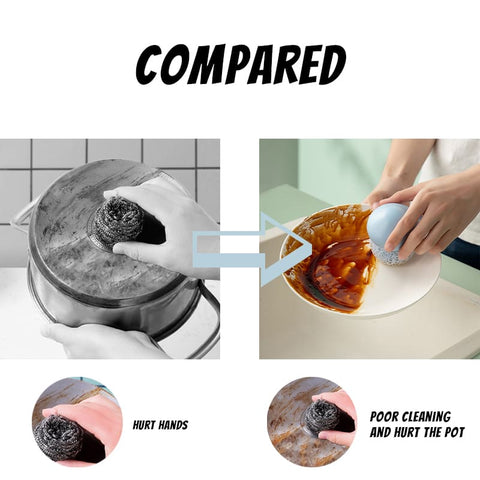 [Strong Cleaning Ability] It can quickly remove oil stains on the surface without harm. Suitable for kitchenware such as pot bottoms, tableware, cutting boards, and range hoods.
[Durable And Anti-rust] The cleaning tool made of nylon fiber is not rusty, easy to clean, and has a long service life. The handle and the brush head are detachable for easy replacement.

[Don't Hurt Your Hands] The cloud-shaped handle is convenient and comfortable to hold. Unlike ordinary steel balls, the ABS material will not hurt your hands, save time and effort, and make cleaning easier.
[Good Cleaning Assistant] In addition to cleaning the kitchen, this nylon cleaning ball can also be used to clean the surface of the furniture such as tables, chairs, cabinets, etc., without causing any harm to them.
Using Methods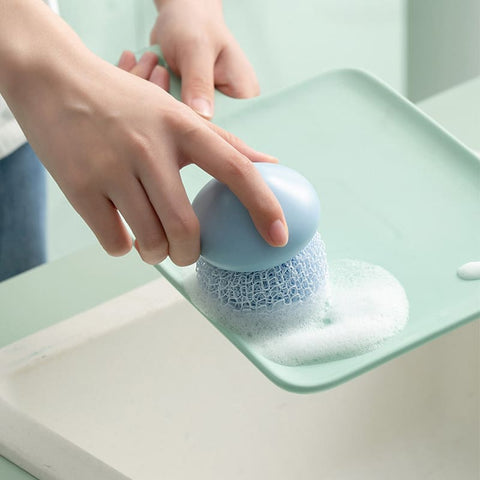 SPECIFICATIONS:
Material: ABS+ steel wire ball/nylon ball
Size: 7*7*8cm
Package Content: 1 x Removable Nylon Cleaning Ball